Dahlias are here at Sage Sisters in North Park!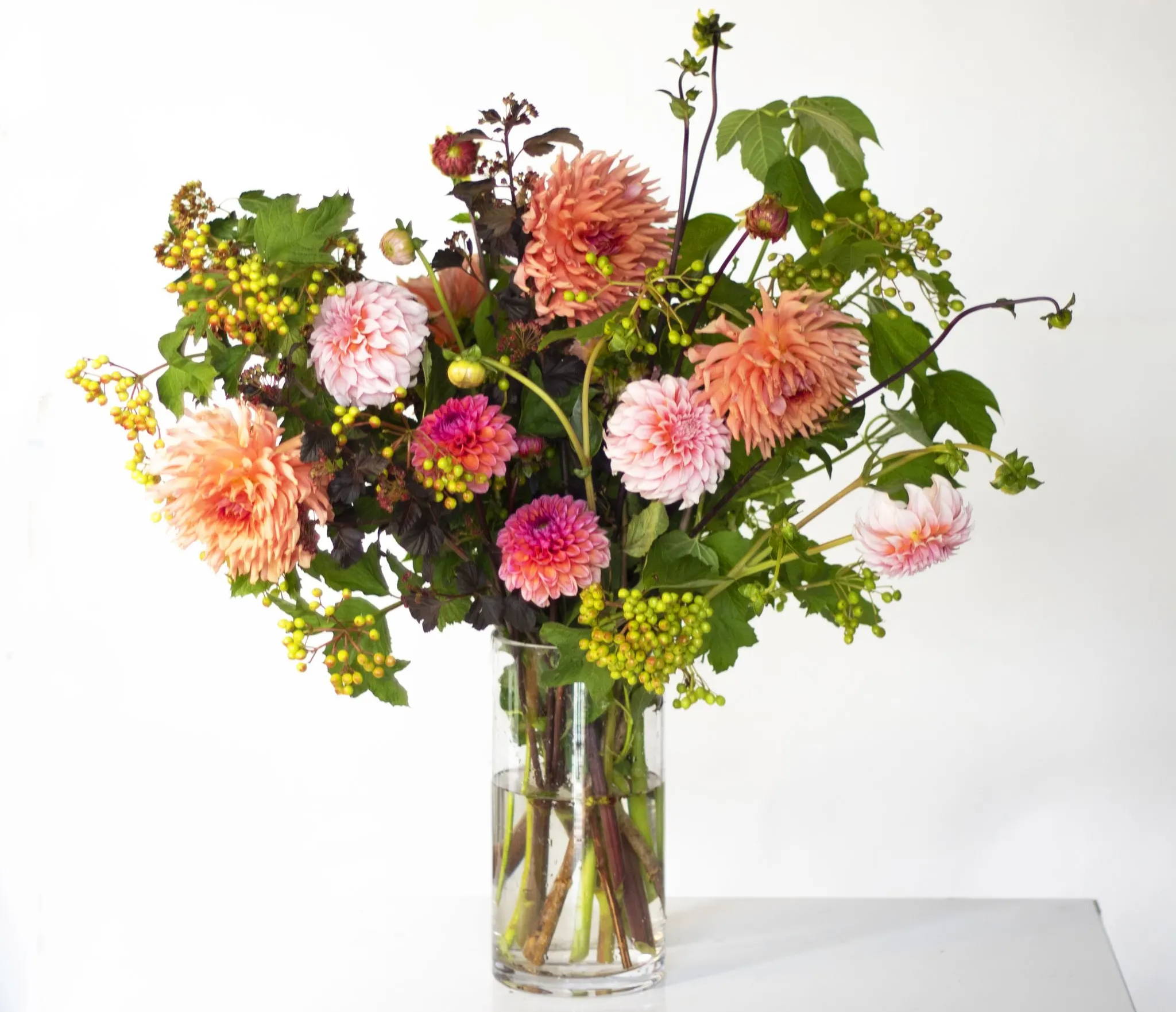 Summer is well under way, and that means dahlias are ripe for picking. These beautiful tuberous flowers are generally in season from mid-summer through autumn and can come in a variety of shapes, colors, and sizes.  
But what's so special about dahlias anyway, you might ask. What do dahlias represent? Where do dahlias come from? How long do dahlias last? Who murdered the Black Dahlia? Don't worry! Sage Sisters has the answers to all of your dahlia questions… OK, we have answers to most of your dahlia questions.
Let's start with a quick trip across the border. Dahlias are a native to Mexico where they are also the official flower. They were noted for their beauty by the Spanish colonists who saw wild blooms of dahlias along the Mexican hillsides in the 16th century, according to the Old Farmer's Almanac. In Aztec culture, the dahlia, or "acocoxochitl," was considered a medicinal plant and was used to treat epilepsy, the almanac says. (Prior to the discovery of insulin, dahlia tubers were used to create Atlantic starch, which was used to treat diabetes.) According to the almanac, the name "dahlia" is believed to be named after the 18th century Swedish botanist Anders Dahl.
Although they are used primarily for decorative purposes today, dahlia petals are edible and can be included as a decorative flourish in salads. Dahlia tubers are also edible. After a wash and peel, they can be prepared similar to potatoes!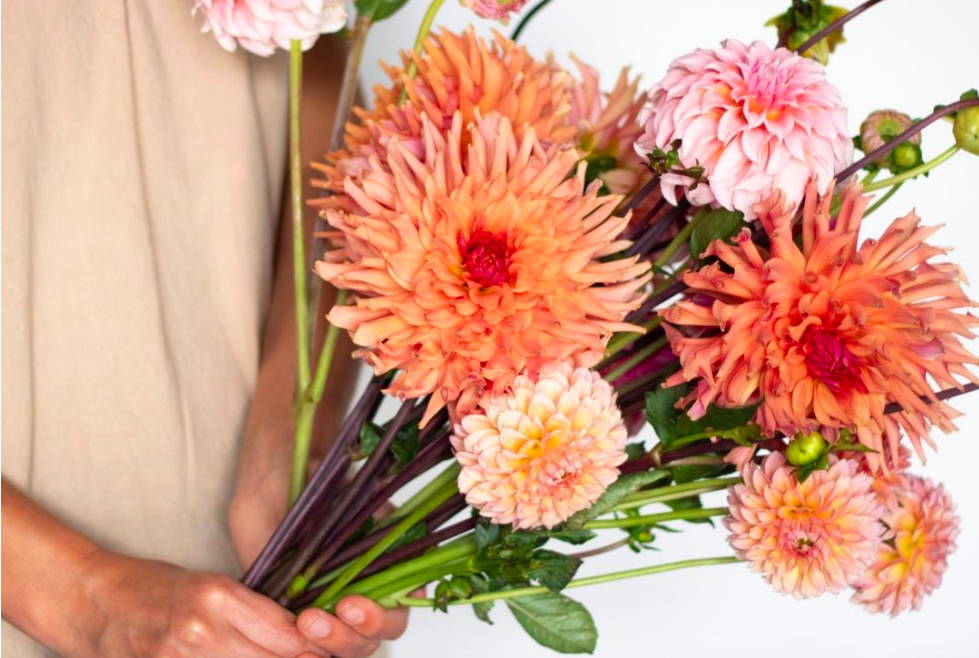 Dahlias have been associated with many different feelings and qualities over time, according to Petal Republic, with each different color representing a completely unique range of characteristics. According to Petal Republic, blue dahlias are used to represent new changes, while pink and purples are used to represent kindness, service and feminine beauty. But in general, Dahlias are often used to celebrate elegance, beauty, change and, most importantly, strength because of their ability to last during the colder fall months. These incredibly diverse flowers come in 14 different classes, the Royal Horticulture Society says, "from tiny ball-shaped pompoms to spikey cactus-style flowers while others mimic anemones or waterlilies."
At Sage Sisters in North Park, we offer a unique arrangement of different colored dahlias in our three different settings: Dahlia Mini Glass Arrangement (8 dahlias), Dahlia Dreamin' Bouquet (10), and Dahlia Dreamin Arrangement (12).
One of the best things about dahlias is that they will keeping blooming as you continue to cut their stems. With the proper maintenance, your dahlias can last up to a week. We have a few additional recommendations to keep your dahlias in tip-top shape:
The Old Farmers Almanac recommends cutting your dahlia stems early in the morning, just before the heat of the day sets in.

Always be sure to keep your flowers in cool water.

Sage Sisters suggests that you keep any leaves, petals, and other flower parts from falling into the water, as this can cause bacteria to build up and shorten the flowers' lifespan.

Sage Sisters also recommends checking the water in your bouquet or arrangement every day and regularly replacing the water to help prolong the flowers' beauty.

Keeping your flowers in a cool environment will also help make them last longer.
If you don't see what you like on the Sage Sisters website, you can also pop into our shop in San Diego's North Park neighborhood, located at 3013 University Ave., and browse our colorful range of options on our flower bar. Prices for the dahlias on our flower bar can vary, but will usually range between $5-$8 per stem. But of course, you can mix and match our dahlias with any of with any of the other flowers or greenery that you select.
Dahlias are a truly fun type of flower with a unique history and background. We hope that you enjoy them as much as we do!
If you have any additional questions about dahlias, or any other products at Sage Sisters, please feel free to drop in or call our shop at (619 214-0079.
---
---