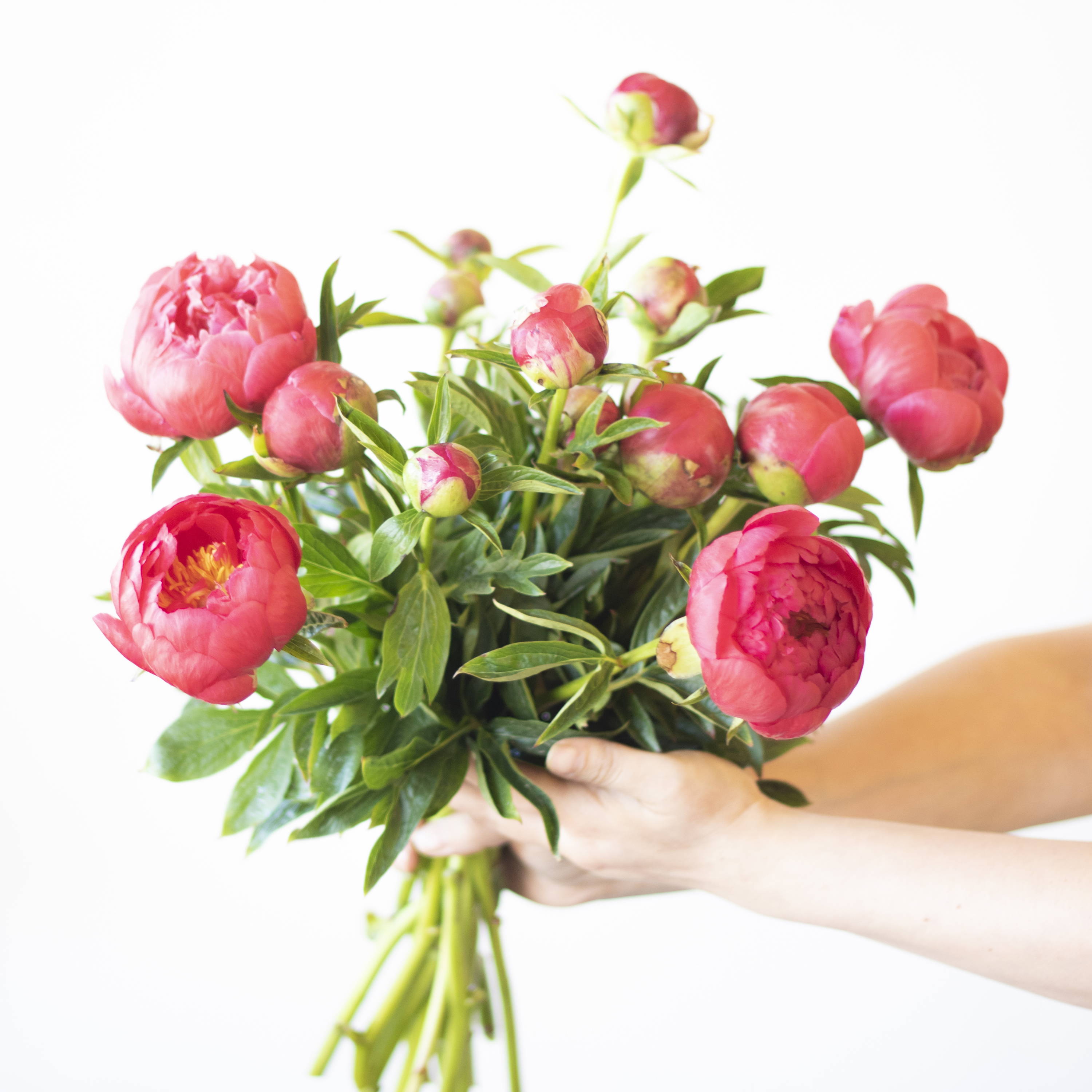 "Do you have any peonies?"
This is one of the most common questions Sage Sisters' florists get asked, and right now the answer is a big fat YES!
Peonies bloom just once per year in North America, generally from late April through June, which can make them hard to find. It is possible to find peonies in the U.S. outside of their regular season, but keep in mind that they will be in extremely short supply and therefore very expensive!
Peonies require a colder and longer grow period and are becoming an increasingly popular export in Alaska, where their season typically lasts from June through September, according to the Alaskan Peony Growers Association.
"Peonies are one of the most popular flowers out there and all the brides want a wedding bouquet with them," Sage Sisters florist Jane says. "Most women are crazy about peonies. It's like getting something from Tiffany's."
Peonies often symbolize good fortune, wealth, and a happy marriage, making them an extremely popular flower during wedding season. In China, peonies, were historically known for their medicinal quality and are, in fact, named after the mythical Greek healer Paeon.
Depending on the variety, these large, fragrant flowers can grow up to 10 inches wide.
"The one thing I really like about peonies that's different from other flowers is that they will still continue to bloom, after being cut," Sage Sisters florist Alec says. "Peonies will go from that little round ball and completely puff out."
The Sage Sisters shop in San Diego's North Park neighborhood has had a steady supply of peonies lately. But keep in mind that the supply won't last forever! Come by our shop and pick a few stems from our flower bar, or visit our shop online and order an arrangement.
Find Sage Sisters online at ShopSageSisters.com and be sure to follow us on Instagram for more updates!