The 'Raisin' Inside of Sage Sisters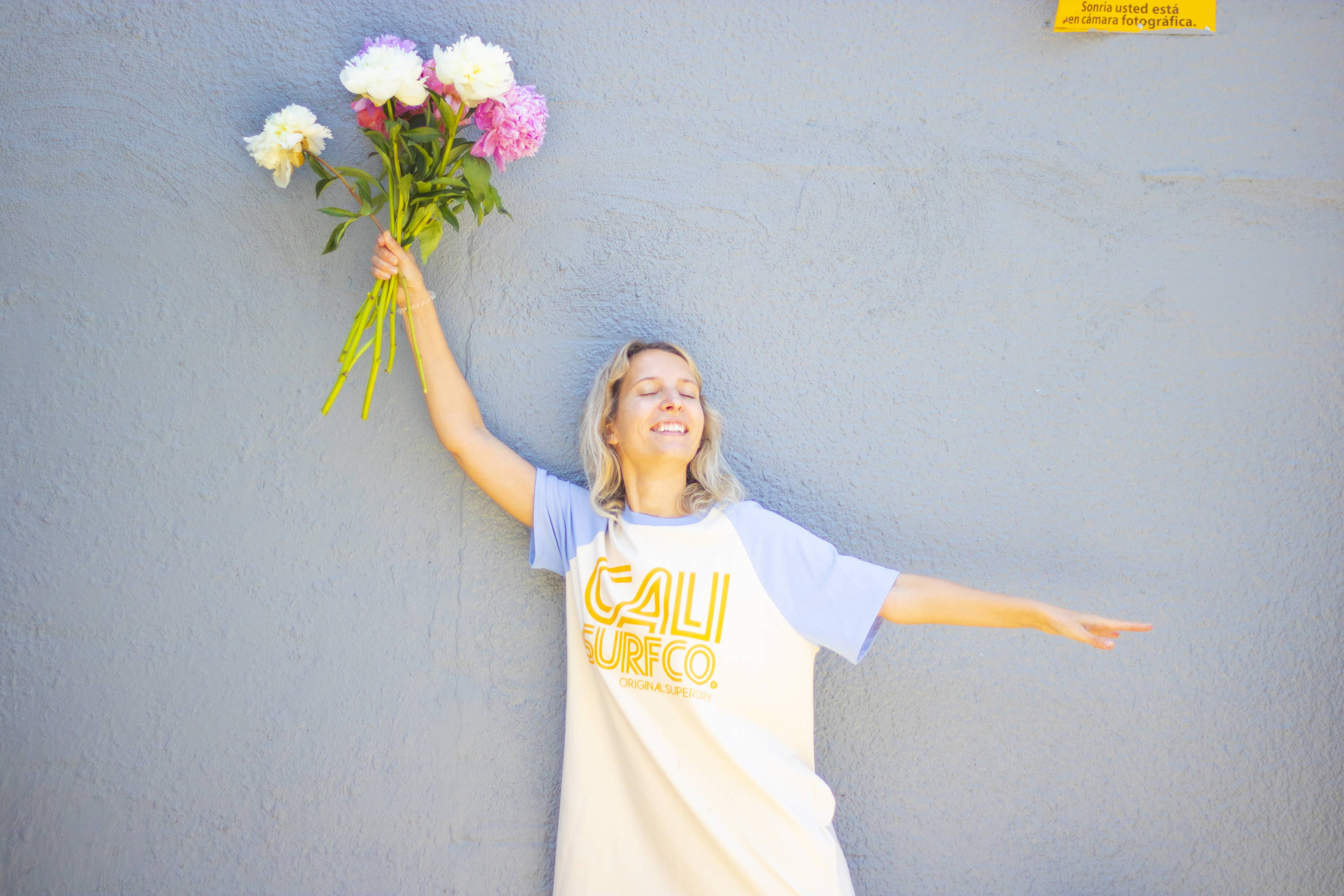 What makes Sage Sisters stand above the rest? It's people!
The team at Sage Sisters is a unique bunch, and that is something we are very proud of. Every arrangement or bouquet that you order from our shop in San Diego's North Park neighborhood is handmade with creativity, imagination, and attention to detail by one of our dedicated florists. The result is an original and beautiful product that is always going to be a little bit different from the next. Each of our florists adds their own flair and inspiration to every single order.
Jane, one of Sage Sisters' newest florists, likes to build her arrangements with a strong "natural" look by using a lot of greenery, often employing a ranunculus as an accent flower. Originally an economist from Moscow, Russia, Jane moved to San Diego a couple years before landing her dream job as a florist.
We talked with Jane about her favorite flowers, what inspires her arrangements, and more! Get to know your florist in the following Q&A below:
SAGE SISTERS: How did you first become a florist at Sage Sisters?
JANE: February 7, 2021, was my first day here. I was the happiest person. To be a florist was my dream. Seven years ago I told my mom I was going to quit my job as an appraiser and work with flowers. She said I was crazy. She said I was an economist, not a florist. But now she's really happy for me.
Before I came to Sage Sisters in North Park I had never worked with flowers. I had worked in art museums before, but I had never been a florist. I don't know how it happened [laughs]. Everyone who worked here said I would learn quickly. They believed in me.
What is your favorite thing about being a florist?
You can give other people a small piece of happiness. You make something that people enjoy and you can share your art with them.
Which flowers do you like to use the most in your arrangement?
Ranunculus is my favorite. They're like the perfect flowers for me. They can be so many different colors. The shapes, stems, colors, everything.
I also like daisies, tulips, and wildflowers like strawflowers and California poppies. I didn't know many flowers before I started working here. California poppies are some of the most beautiful flowers I've seen in my life. I don't understand how nature can make such beautiful things.
What's one flower that you couldn't live without?
Lilac, because they smell like Russian spring. It's like from my childhood. When they start to bloom it means spring is here. They are $10 or $6 per stem here, but in Russia it is free.
What flower is underrated? Why?
I think carnations are great flowers. Carnations can live for a long time and they make bouquets much better. There are so many different colors and they are all so amazing.
What makes a great floral arrangement?
Greenery makes the arrangement better. Every time. It looks much more natural. You can play with your flowers within the greenery. It looks more wild and more like a garden.
For myself, I also like to add one interesting flower. This is why I like ranunculus. You can put it in the middle of the arrangement. You might notice all the flowers, but the ranunculus you see first because it stands out as an accent.
In Russia, we have a saying that goes like, 'You have a raisin inside of you.' It means to be out of the ordinary. I like to make my arrangements the same way.
What do you wish more people knew about flowers?
Replace your water in your bouquet every day and it will help keep your flowers longer. They're so delicate. They need attention.
Is there anything that inspires your floral arrangements?
A lot of art. I like impressionism and I like modern art.
You have also worked for an art galleries on the side. Describe that work more.
I still do promotions, set up auctions, and talk with customers for the Jean Marc Gallery in Los Angeles.
Whenever I travel, I like to visit the museums and galleries in the cities I visit. My favorite museums are the Getty and the Broad (both free museums in Los Angeles).
What kind of music do you like to listen to when you're making an arrangement?
Something funky. Some soul or some funk. It puts me in a good mood to make a nice arrangement. Sometimes I like Nina Simone for the blush arrangements. For the sunshine: Jamiroquai.
Do you have any favorite florists that you follow on Instagram or social media?
Half of my instagram is just florists from other countries. I like a lot of Korean florists. They are so interesting.
What kind of advice would you give to someone who wanted to make their own floral arrangement?
Flowers love you. Use more greenery and ranunculus.
---